Talking ecoLogical card set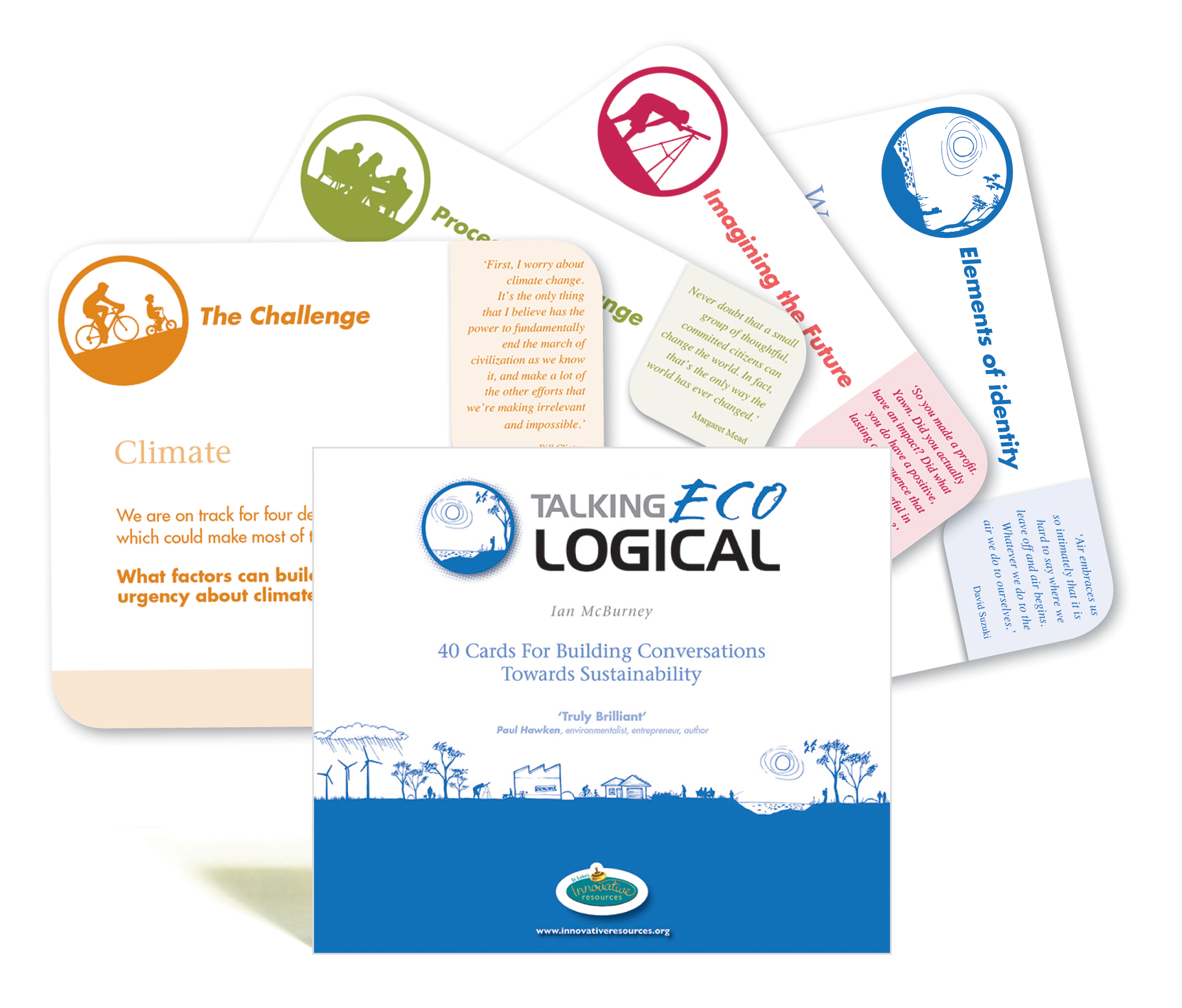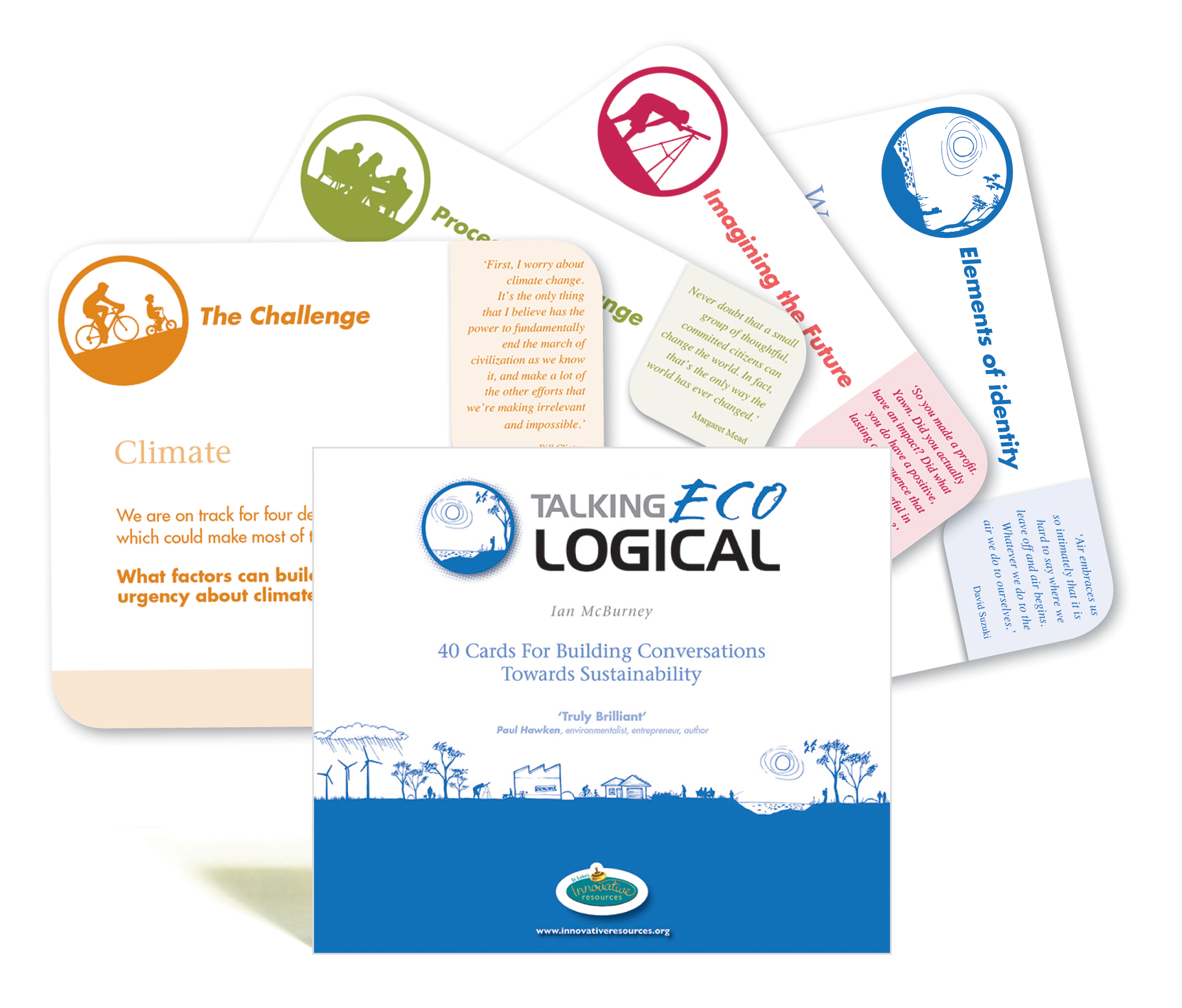 sale
Talking ecoLogical card set
Talking ecoLogical is a set of 40 cards that can be used by anyone wanting to open up reflection and conversation about environmental sustainability. They can be used for team building, personal reflection, journalling and creative writing, evaluation and assessment, goal setting and planning, research and organisational change.
Download the 40 page Talking ecoLogical booklet here
Download the 40 page Talking ecoLogical Booklet here for heaps of activities for the cards, facilitation tools and tips, further reading and references.
Who could use Talking ecoLogical and How?
Educators: Plan your sustainability unit. Green teams: Plan your year's activities. Community organisations: Create your vision. Managers and Leaders: Build teams and inspire change. Event organisers: Offer a unique opening or closing activity. School principals: Engage your staff and students on sustainability. Facilitators: Run large/small group conversations and create a buzz. Everyone: have the deep conversations we need to have about the creation of a society and economy that fits here on earth.